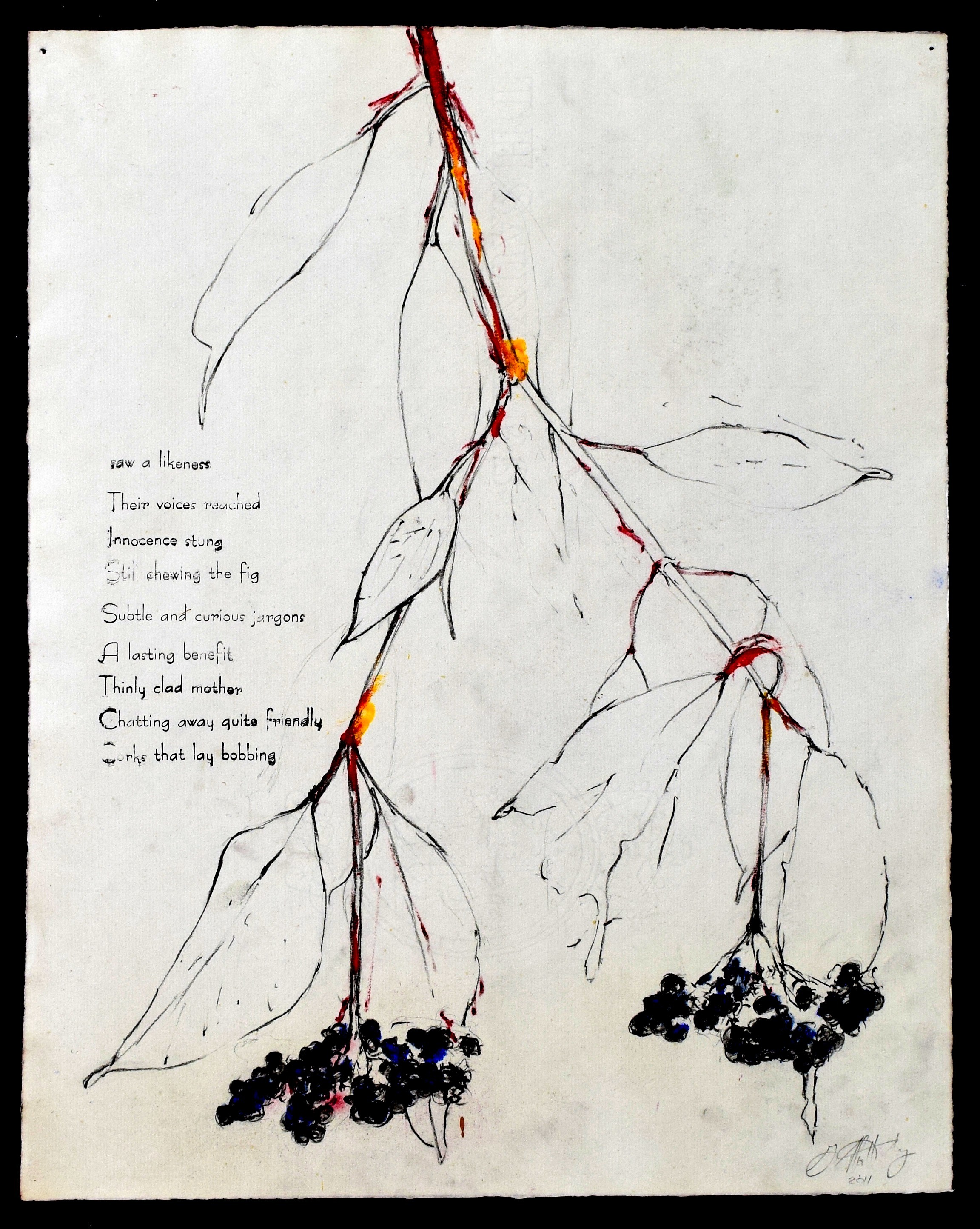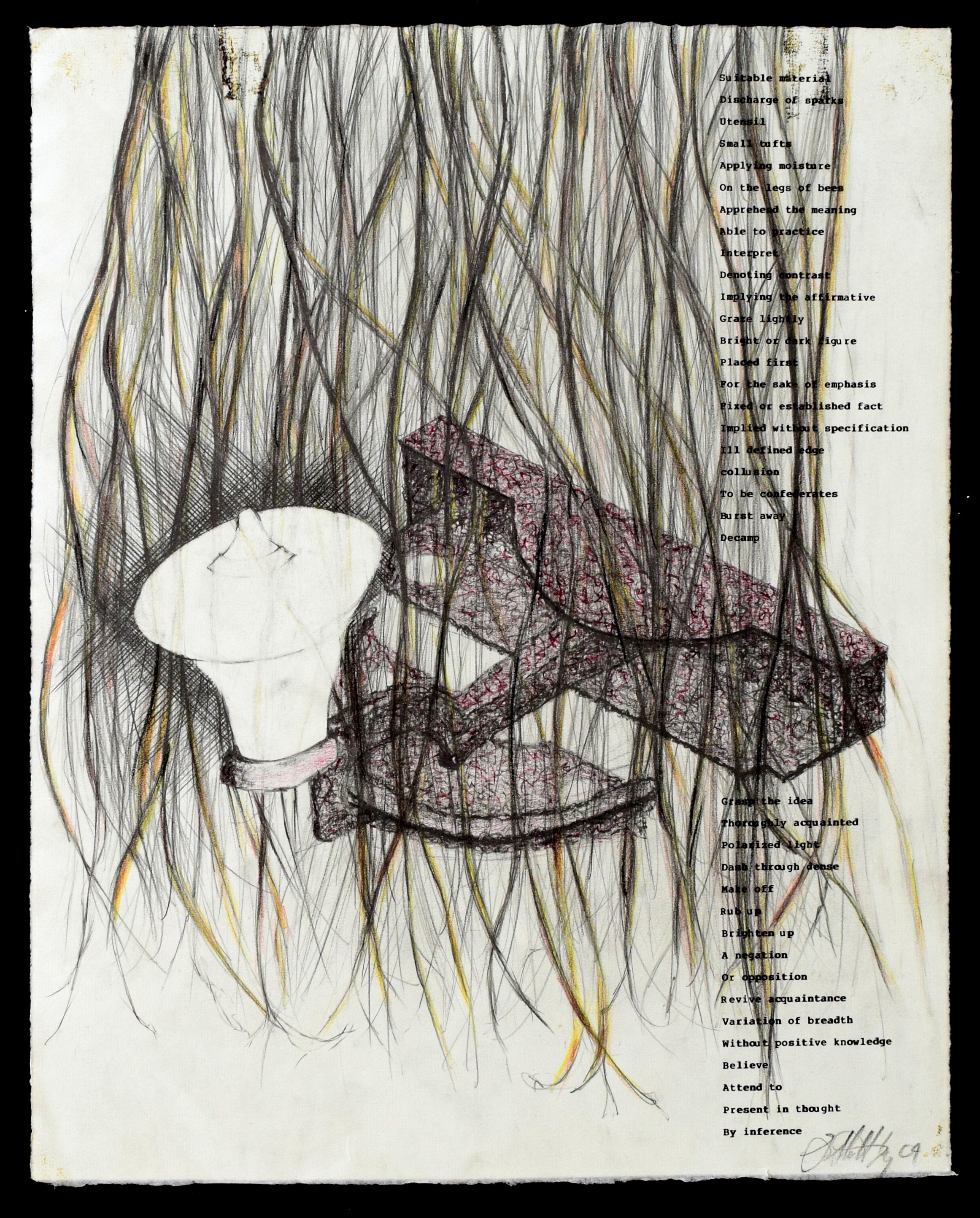 Charter Oak Portfolio - 2017
Pencil, pastel, pigment drawings using rags and fingers and letterpress. Language arranged, altered, invented or stolen from A Portrait of the Artist as a Young Man by James Joyce.

D Drawings
2000+
Language is image, 23 drawings, graphite and daisywheel printer, TH Saunders, 14 x 17
The complete set has been exhibited twice: The Commons Art Collective, Norway, Maine; and Ms Berry's Art Class, SAD 17 Middle School, South Paris, Maine.
Non-silver
Definitely mixed media, with typewriter or daisywheel or letterpress and other stuff
Two and Two
2015
Various papers, various sizes, various media, various colors, same image, same language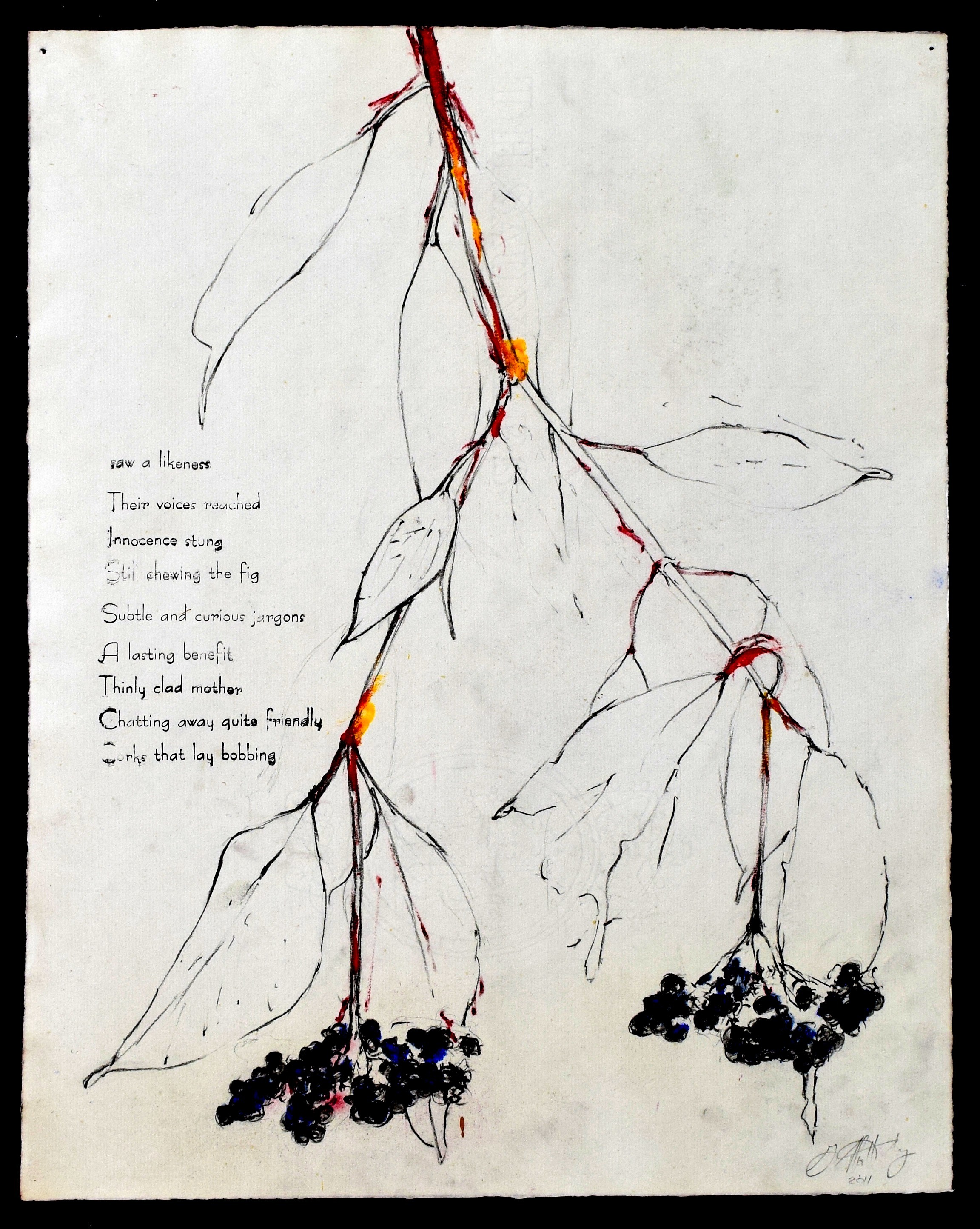 Notes
2008…
Life drawings, from plants. The source for other drawings. Most are 14 x 17 on Hodgekinson (white) or TH Saunders (buff), both handmade.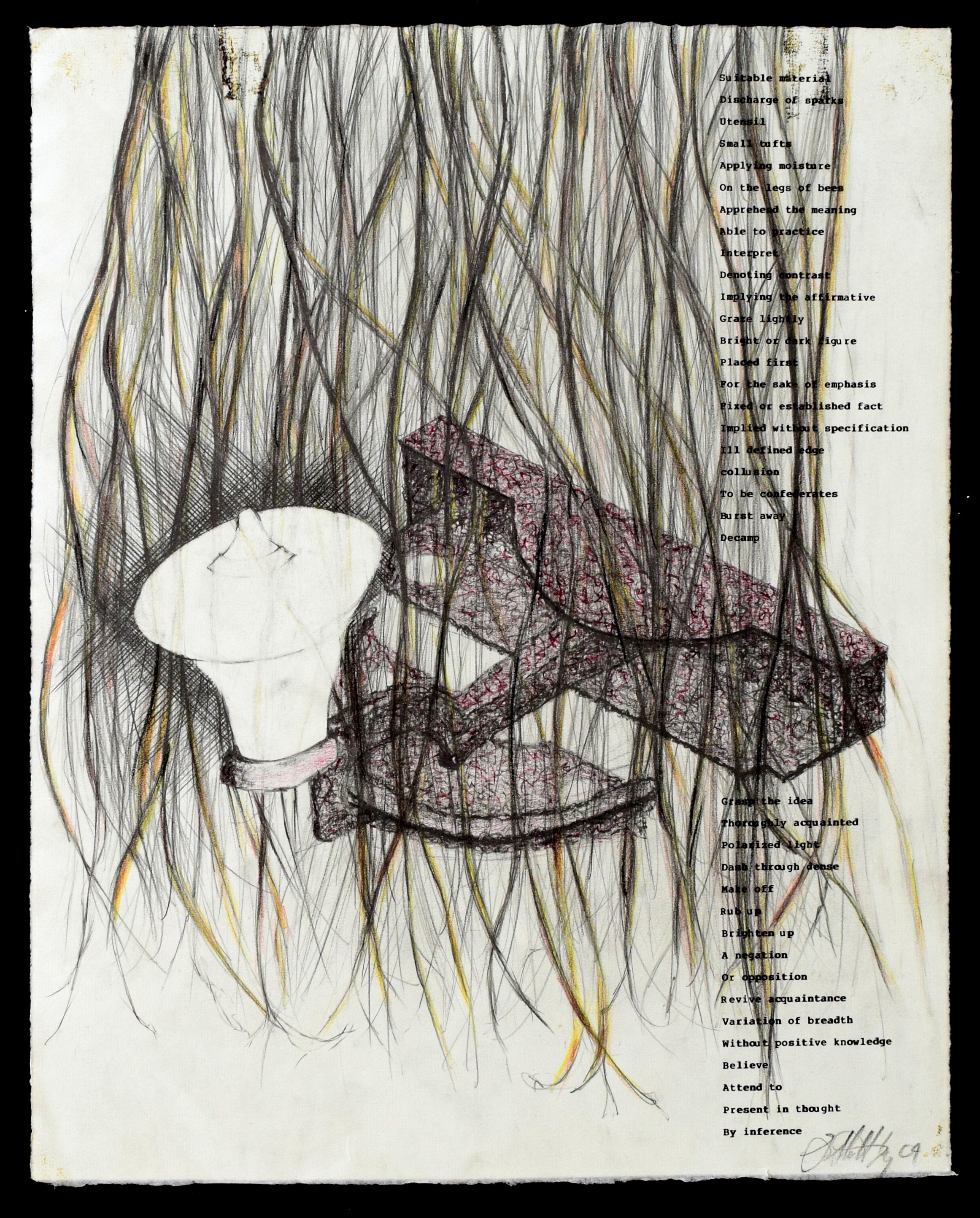 Around the House
2003 …
Lost times, not knowing. Just nothing. Looking around the house and paying attention. 2003 …